Pucci Chovy Jig
California Proposition 65 Warning
WARNING: These products may contain chemicals known to the State of California to cause cancer, birth defects, or other reproductive harm.
For more information visit: www.P65Warnings.ca.gov
Designed for vertical jigging in any condition. Great for river salmon fishing, striped bass and shallow water rockfish. This lure is  a great choice for the value-minded angler, affordable enough to allow the angler to purchase several colors for the tacklebox. Each packed with a single additional hook.
29 Models Available
Model
Style
Color
Qty/pk
Weight
Stock
Price
Qty
PUC2-01
1
Silver Tape Cht Back
1
2 oz.

In Stock:

5+

$4.99

PUC2-08
8
Silver Black Back
1
2 oz.
Out of Stock

$4.99

PUC2-09
9
Silver Blue Back
1
2 oz.

Low Stock:

<5

$4.99

PUC2-10
10
Chrome/Chart Head
1
2 oz.

In Stock:

5+

$4.99

PUC2-11
11
Firetiger
1
2 oz.

In Stock:

5+

$4.99

PUC2-12
12
Chrome
1
2 oz.
Out of Stock

$4.99

PUC2-13
13
Glow Belly/Green Back
1
2 oz.

In Stock:

5+

$4.99

PUC2-14
14
Glow Orange Head
1
2 oz.

In Stock:

5+

$4.99

PUC2-20
20
Watermelon
1
2 oz.

Low Stock:

<5

$4.99

PUC2-21
21
White + Lime/Green Back
1
2 oz.

In Stock:

5+

$4.99

PUC2-22
22
White/Blue Back
1
2 oz.

In Stock:

5+

$4.99

PUC2-23
23
Glitter Blue/Black Back
1
2 oz.

In Stock:

5+

$4.99

PUC2-25
25
Reflective Tape Blue
1
2 oz.

In Stock:

5+

$4.99

PUC2-26
26
Reflective Tape Green
1
2 oz.

In Stock:

5+

$4.99

PUC2-30
30
Chart Green Back
1
2 oz.

In Stock:

5+

$4.99

PUC3-01
1
Silver Tape Cht Back
1
3 oz.

In Stock:

5+

$5.99

PUC3-08
8
Silver Black Back
1
3 oz.

In Stock:

5+

$5.99

PUC3-09
9
Silver Blue Back
1
3 oz.

In Stock:

5+

$5.99

PUC3-11
11
Firetiger
1
3 oz.

In Stock:

5+

$5.99

PUC3-12
12
Chrome
1
3 oz.

In Stock:

5+

$5.99

PUC3-13
13
Glow
1
3oz

In Stock:

5+

$5.99

PUC3-16
16
Pink/Pearl
1
3 oz.

In Stock:

5+

$5.99

PUC3-19
19
Rainbow
1
3 oz.

In Stock:

5+

$5.99

PUC3-21
21
Lime Green Glow
1
3 oz.
Out of Stock

$5.99

PUC3-25
25
Reflective Tape Blue
1
3 oz.

In Stock:

5+

$5.99

PUC3-26
26
Reflective Tape Green
1
3 oz.

In Stock:

5+

$5.99

PUC3-30
30
Chart Green Back
1
3 oz.

In Stock:

5+

$5.99

PUC4-14
14
Glow Orange
1
4 oz.

In Stock:

5+

$6.99

PUC6-14
14
Glow Orange
1
6 oz.

In Stock:

5+

$7.99
Other Pucci Baits Available
Other Pucci obs-Freshwater Available
Other Pucci Species Available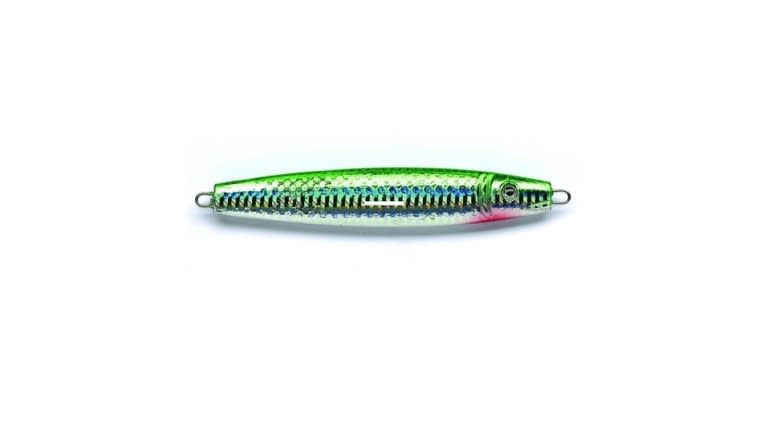 Scroll Image
Error
X items added to your cart