Mustad Big Eye Bucktail Jig
California Proposition 65 Warning
WARNING: These products may contain chemicals known to the State of California to cause cancer, birth defects, or other reproductive harm.
For more information visit: www.P65Warnings.ca.gov
The Mustad Big Eye Bucktail Jigs is built on the UltraPoint™2X extra heavy wire 32824NP-BN hooks with a precision molded hydrodynamic head and features two line ties for vertical or casting presentation. Oversized 3-D Eyes, hand tied premium dyed deer hair and Crystal Flash give maximum attraction. Wire bait keeper secures natural baits or artificial trailers. 8 Color Patterns and 12 weight heads for just about anything that swims! The head has a durable and strong epoxy finish. The Bucktail Jig has a wide variety of applications in both fresh and saltwater during the summer and winter season. Depending on the size use it to target Striped Bass, Fluke, Largemouth Bass, Perch, Yellowtail, Steelhead, Snapper, Redfish, Zander, Walleye, Snook – well just about anything that swims! Unlike so many other lures, the Bucktail Jig has no built-in action. You need to apply the movement by bouncing, twitching and lifting the rod to get the fish in striking mood, no matter if your are fishing vertically or casting the jig.
34 Models Available
Model
Style
Color
Size
Stock
Price
Qty
BEB-1/2-BKSI
BKSI
Black Silver
1/2oz

In Stock:

5+

$3.99

BEB-2-BKPP
BKPP
Black Purple
2oz

In Stock:

5+

$6.99

BEB-2-BKSI
BKSI
Black Silver
2oz

In Stock:

5+

$6.99

BEB-3/4-BK
BK
Black
3/3oz

In Stock:

5+

$4.99

BEB-3/4-RW
RW
Red White
3/4oz

In Stock:

5+

$4.99

BEB-3/4-WCH
WCH
Chartreuse White
3/4oz

In Stock:

5+

$4.99

BEB-3/8-BKPP
BKPP
Black Purple
3/8oz

In Stock:

5+

$4.97

BEB 1 BKPP
BKPP
Black Purple
1 oz.

In Stock:

5+

$5.99

BEB 1 RW
RW
Red White
1 oz.

In Stock:

5+

$5.99

BEB 1 WCH
WCH
White Chartreuse
1 oz.

In Stock:

5+

$5.99

BEB 1 WH
WH
White
1 oz.

In Stock:

5+

$5.99

BEB 1.5-WCH
WCH
White Chartreuse
1.5 oz.

In Stock:

5+

$5.99

BEB 1.5-WH
WH
White
1.5 oz.

In Stock:

5+

$5.99

BEB 1/2BKPP
BKPP
Black Purple
1/2 oz.

In Stock:

5+

$3.99

BEB 1/2RW
RW
Red White
1/2 oz.

In Stock:

5+

$3.99

BEB 1/2WCH
WCH
White Chartreuse
1/2 oz.

In Stock:

5+

$3.99

BEB 1/2WH
WH
White
1/2 oz.

In Stock:

5+

$3.99

BEB 1BKSI
BKSI
Black Silver
1 oz.

In Stock:

5+

$5.99

BEB 2 RW
RW
Red White
2 oz.

In Stock:

5+

$6.99

BEB 2 WH
WH
White
2 oz.

In Stock:

5+

$6.99

BEB 2WCH
WCH
White Chartreuse
2 oz.

In Stock:

5+

$6.99

BEB 3/4-WH
WH
White
3/4 oz.

In Stock:

5+

$4.99

BEB 3/4BKPP
BKPP
Black Purple
3/4 oz.

In Stock:

5+

$4.99

BEB 3/4BKSI
BK
Black
3/4 oz.

In Stock:

5+

$4.99

BEB 6 BKPP
BKPP
Black Purple
6 oz.

In Stock:

5+

$7.99

BEB 6 BKSI
BKSI
Black Silver
6 oz.

In Stock:

5+

$7.99

BEB 6 RW
RW
Red White
6 oz.

In Stock:

5+

$7.99

BEB 6 WCH
WCH
White Chartreuse
6 oz.

In Stock:

5+

$7.99

BEB 6 WH
WH
White
6 oz.

In Stock:

5+

$7.99

BEB 8 BKPP
BKPP
Black Purple
8 oz.

In Stock:

5+

$10.99

BEB 8 BKSI
BKSI
Black Silver
8 oz.

In Stock:

5+

$10.99

BEB 8 RW
RW
Red White
8 oz.

Low Stock:

<5

$10.99

BEB 8 WCH
WCH
White Chartreuse
8 oz.

In Stock:

5+

$10.99

BEB 8 WH
WH
White
8 oz.

In Stock:

5+

$10.99
Other Mustad Baits Available
Other Mustad Species Available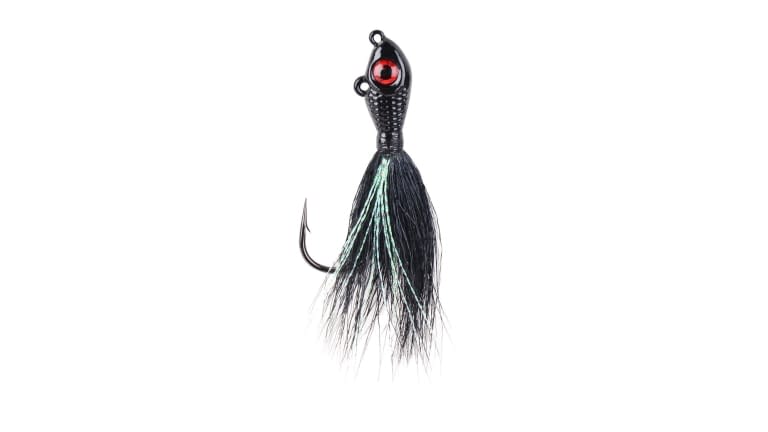 Scroll Image
Error
X items added to your cart