Big Al's Fish Flash
California Proposition 65 Warning
WARNING: These products may contain chemicals known to the State of California to cause cancer, birth defects, or other reproductive harm.
For more information visit: www.P65Warnings.ca.gov
Big Al's Fish Flash. "No Drag Flasher". No resistance- no drag. The Fish Flash is so unique, so versatile and so easy to use that it can be rigged in practically any configuration.
49 Models Available
Model
Style
Color
Size
Stock
Price
Qty
411-ABLUP
ABLU/PL
Surfer
4"
Out of Stock

$10.99

411-AGRN/ACHR
AGRN/ACHR
Green UV
4"

Low Stock:

<5

$10.99

411-AGRN/PL
AGRN/PL
High Tower
4"
Out of Stock

$10.99

411-BL/PL
BL/PL
Black Pearl
4"

In Stock:

5+

$10.97

411-CHR
CHR
Chartreuse
4"
Out of Stock

$10.99

411-FES
FES
Fish Eye Silver
4"
Out of Stock

$10.99

411-GLO
GLO
Glow
4"
Out of Stock

$10.97

411-GLO/P
GLO/P
Glow Pearl
4"

Low Stock:

<5

$10.99

411- GRN
GRN
Green
4"
Out of Stock

$10.99

411-IPK
IPK
Ice Pink
4"

In Stock:

5+

$10.99

411-IPK/PL
IPK/PL
Knock Out
4"
Out of Stock

$10.99

411-LAZC
LAZC
Laser Chartreuse
4"
Out of Stock

$10.97

411-LAZC/PL
LAZC/PL
Money
4"
Out of Stock

$10.99

411-OR/PPL
OR/PPL
Orange Pearl
4"
Out of Stock

$10.99

411-PL/PD
PL/PD
High Octane
4"

Low Stock:

<5

$10.99

411-PL/PL
PL/PL
Pearl
4"
Out of Stock

$10.99

411-PLC PLR
PLC/PLR
Hot Stuff
4"
Out of Stock

$10.99

411-PLD
PLD
Hyper Plaid
4"
Out of Stock

$10.99

411-RED
RED
Red
4"

Low Stock:

<5

$10.99

411-SIL
SIL
Silver
4"
Out of Stock

$10.99

477-GAPE
GAPE
Grape Ape
4"

In Stock:

5+

$10.97

611-ABLUP
ABLU/PL
Surfer
6"

Low Stock:

<5

$14.99

611-AGRN/PL
AGRN/PL
High Tower
6"

In Stock:

5+

$14.99

611-BL/PL
BL/PL
Black Pearl
6"

In Stock:

5+

$14.97

611-CHR
CHR
Chartreuse
6"

In Stock:

5+

$14.99

611-CLAZC
CLAZC
Blonde
6"
Out of Stock

$14.99

611-CPLD
CPLD
Killer
6"
Out of Stock

$14.99

611-FES
FES
Fish Eye Shiner
6"

In Stock:

5+

$14.99

611-GAPE
GAPE
Grape Ape
6"
Out of Stock

$14.99

611-GLO
GLO
Glow
6"

Low Stock:

<5

$14.99

611-GLO/P
GLO/P
Glow Pearl
6"

In Stock:

5+

$14.97

611-GRN
GRN
Green
6"
Out of Stock

$14.99

611-IPK/PL
IPK/PL
Knock Out
6"

Low Stock:

<5

$14.99

611-LAZC
LAZC
Laser Chartreuse
6"
Out of Stock

$14.99

611-LAZCP
LAZC/PL
Money
6"

In Stock:

5+

$14.97

611-PL/PD
PL/PD
High Octane
6"

Low Stock:

<5

$14.99

611-PLD
PLD
Plaid
6"

In Stock:

5+

$14.99

611-R/LAZC
R/LAZC
Red/Lazer Chartreuse
6"
Out of Stock

$14.99

611-RED
RED
Red
6"

Low Stock:

<5

$14.99

611-SIL
SIL
Silver
6"

In Stock:

5+

$14.99

811-ABLU/PL
ABLU/PL
Surfer
8"

Low Stock:

<5

$15.99

811-AGRN/PL
AGRN/PL
High Tower
8"
Out of Stock

$15.99

811-CHR
CHR
Chartreuse
8"

In Stock:

5+

$15.99

811-GAPE
GAPE
Grape Ape
8"

In Stock:

5+

$15.99

811-GLO
GLO
Glow
8"

In Stock:

5+

$15.99

811-OR/PL
OR/PPL
Orange Pearl
8"

In Stock:

5+

$15.99

811-PLD
PLD
Plaid
8"

In Stock:

5+

$15.99

811-PLD/PL
PL/PD
High Octane
8"

In Stock:

5+

$15.99

811.AGRN/ACHR
AGRN/ACHR
Aurora Green/Aurora Chr
8"

In Stock:

5+

$15.99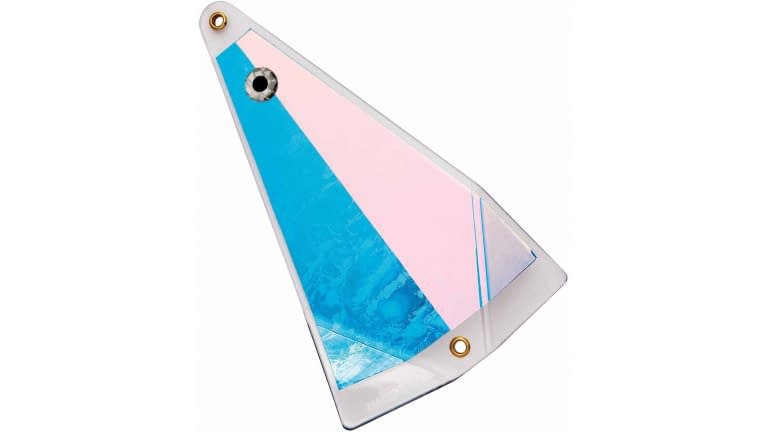 Scroll Image
Error
X items added to your cart